Great Gulf officially celebrated the unveiling of the "Safe Hands" sculpture – a large-scale art piece that you've likely noticed if you've passed through the Yonge and Bloor intersection. Located in front of the iconic One Bloor East condominium (which also houses Nordstrom Rack and McEwan Yonge & Bloor), Safe Hands is an 88-foot sculpture (we truly meant large-scale!) positioning itself as a landmark piece at what is Toronto's busiest intersection.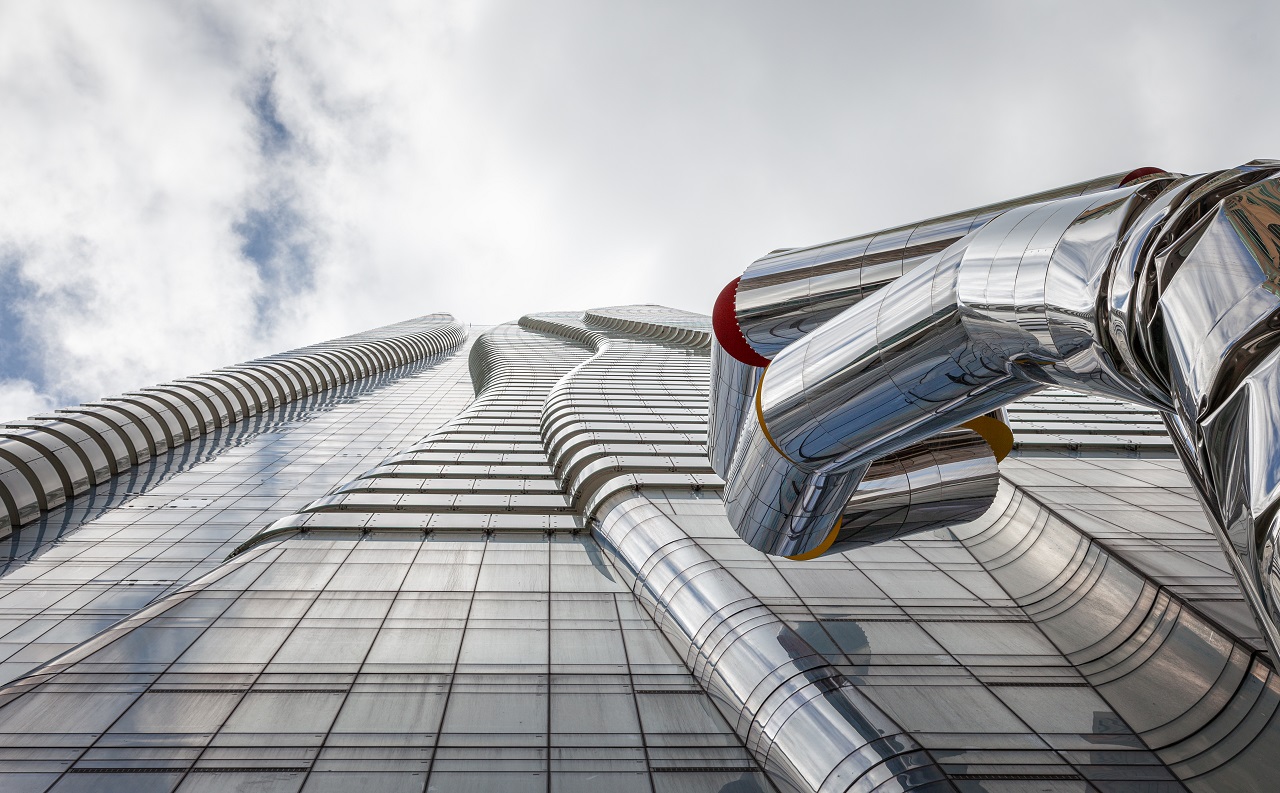 The legendary artist Ron Arad was commissioned by Great Gulf to create the piece, which had to live up to the task of coexisting with the breathtakingly tall 76-storey building. Arad sought to create a piece that spoke directly to the undeniable concept of the potentially, overwhelming experience that comes with being inside such a towering building. The resulting artwork is what we now know as "Safe Hands," which are two 31-meter stacks of metal tubing intertwined with one another.
With contrasting crushed metal and smooth pieces, the unique and incredibly tall sculpture seems right at home outside such an iconic landmark as One Bloor East. The name comes from acknowledging the tall structure set outside the even taller building and that we have to remind ourselves that we are in safe hands. Arad worked with Stephen Richards of Streamliner, a Toronto-based fabrication studio that specializes in materials for public sculptures. Together, they were able to collaborate from across the pond and create the customized stainless steel cylinders that make up the unique piece.
According to Arad, the most difficult part of creating the piece was knowing when to stop and understanding how far he could push the structure and the materials used in order to justify the name. Having spent time underneath the sculpture and seeing just how vast it is, we're pretty sure he succeeded in pushing the piece to its limits! If you haven't yet experienced the piece up close, we suggest taking a few moments the next time you're in the area.
You can learn more about the artist, Ron Aron, here and visit the sculpture at One Bloor East.